Thousands of people ( not to say millions) use the Chrome browser nowadays. Either of not knowing what to choose between the hundreds of browsers out there or they simply don't like anything but Chrome.
There have been hundreds of times where I tried to switch to a different browser, a more "light" and more stable with fewer extensions one. Neither of these choices I had, helped me with the stability and fastness that I was seeking.
It has been a surprise for me when I first read an article about a new browser, called Brave. Brave has been really helpful through my daily article browsing and generally the everyday work. It actually made me consider Vivaldi as an equal made browser, but the last has some important faults about its built-up.
Vivaldi does not have a mobile browser
At first, when I saw both browsers that I was really liking, I considered comparing them in order to figure out what's the best for me, against Chrome of course.
Brave vs. Vivaldi
I tried Vivaldi on its early days back in 2016, but I noticed many mistakes on development. Vivaldi is made by some people who created Opera as well so you might find a few similarities to Opera. As previously said, Vivaldi was built on mistakes and that actually made it better, is the most customizable browser existed, even now.
Brave and Vivaldi are Chrome's real rivals
VIVALDI
Pros
Create tab stacks
Lets you put your address bar at the bottom of your window
You can customize, how rounded the corners of the tabs you want to be.
Set your preferred accent and highlight colors.
You can specify the number of mouse gesture interactions for things, like opening a new tab.
Compared to Opera, Vivaldi has the same and more features.
Vivaldi really surprised me when it came out and most importantly the features that it carries. You can create tab stacks and it even lets you put your address bar at the bottom of your window, with the option, of course, to keep it common (at the top). The browser is completely designed to make everything customizable so you can make the corners of the tabs rounded and generally exactly how you want them to be. You can also set your preferred accent and the highlight colors, specify the number of mouse gesture interactions for things, like opening a new tab. As I was finally reviewing the differences between Vivaldi and Opera, Vivaldi has the same and more features.
Cons
Constant updates don't seem to make an impact as a couple of bugs crash the browser entirely.
Not stable
Not fast enough
Doesn't support a mobile app
Compared to the pros, Vivaldi doesn't seem to make something good from its fixes, as the couple last times I used it, it suddenly crashed the whole browser kicking me out. The most important fact, stability, is not what I can say for good, at least on my MacBook Pro, it is not so fast either. The fact that it doesn't have a mobile app doesn't make it any good at all.
BRAVE
Pros
A cross-platform app, letting me bench Chrome on my iOS device
Built-in ad blocker, which doesn't trigger ad-blocker alerts
Real privacy protection built directly into Brave
"Lower shields" option is also available if you want to selectively permit individual sites from ad-blocking
Light and Dark theme
Compatibility with the Chrome Store
Great look and feel
Prioritizes speed
I can say I'm totally impressed with Brave's features and the stability it provides to me as a user. A cross-platform app, which made me bench Chrome from my iOS device, offers real privacy protection built directly into the browser itself. Brave also has a built-in ad blocker, which doesn't trigger ad-blocker alerts. Of course, the browser offers a "Lower Shields" option if you want to selectively permit individual sites from ad-blocking. The Light/Dark theme option really made me consider Brave as a top of the browsers, a thing that was an actual pain for Chrome, considering the Chrome Store–>Extensions–>Download Extension whole procedure. Brave is also compatible with the Chrome Store, a thing that really blew my mind as I was considering uploading a theme, besides dark/light ones. Finally, most importantly the browser offers a great look and feel and prioritizes speed.
Cons
Considering every browser has its own error and mistakes, Brave, as personally reviewed, is still in early-built and there are yet many things to upgrade and develop.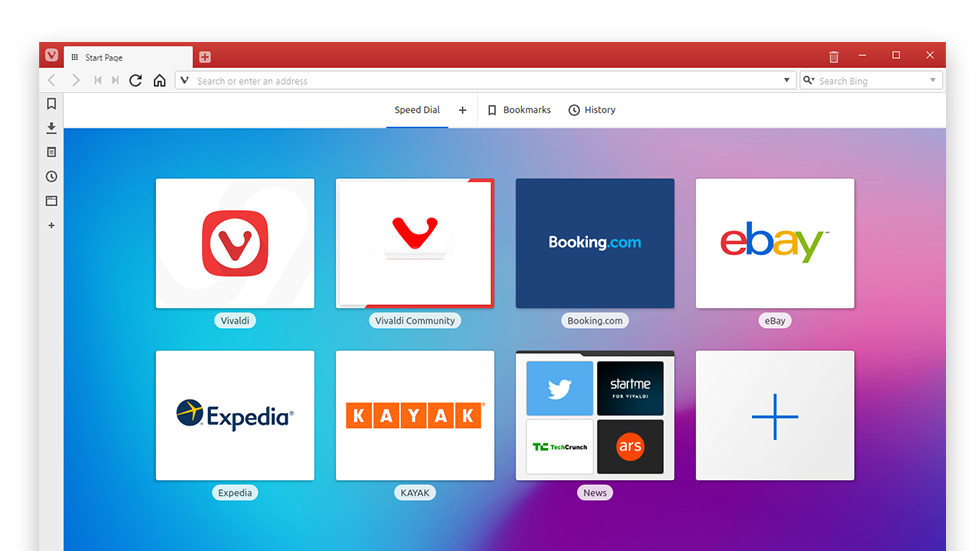 Compared Performance
Browsers are always a headache to compare in terms of performance, as most of the benchmarks available for them are impossible to relate to real-world tasks. This is why I invested a couple of weeks into switching between Brave, Chrome, Firefox, Vivaldi, and Safari — the top five options on Apple's macOS.
I did eventually run some synthetic benchmarks using browserbench.org and Basemark 3.0 to confirm or refute my findings, and they agreed with my conclusions. Chrome and Vivaldi are similar, though Vivaldi takes longer to launch, which, in my case, is important because I often quit my browser to get rid of a big pile of tabs and then restart it afresh. Firefox continues to feel like the slowest option from the bunch, and it performs worst on benchmarks, like those provided on browserbench.org. Brave is tangibly faster than Chrome, and because it otherwise behaves like Chrome, it's the fastest browser for my use. Safari's refusal to embrace favicons on the favorites bar and its inconsistent tab sizes make it a less usable browser for me.
Brave is a speed and privacy upgrade over Chrome, and the switch to it has prompted me to belatedly start using a proper password manager. It's an all-around victory, albeit with one imperfection: a whole bunch of sites now think that I'm a bot. It must be a feature of Brave's tracker-blocking behavior, but I'm seeing a heap of visual CAPTCHAs and other additional security checks that I didn't see when browsing with Chrome. Swiss Air offered the most informative explanation for why I was going through an extra check, telling me I've exhibited "unusual behaviour … which resembles that of a bot." Personally, I like this. I like the idea of my browser being so protective of my privacy that I stop appearing human to the rest of the internet. Other than that one foible, there's no downside to making the switch.
I don't begrudge anyone's choice of keeping Chrome as their primary web browser. For all the critique it receives as a resource hog, Google's browser is still the most full-featured and hassle-free experience of the web for the majority of people. But if you're willing to make a couple of small changes and adjustments, there's probably a better browser for you out there, whether it's Brave or Vivaldi, and the task of making the switch has never been easier.
Also Read: